YouTube is the most popular video sharing website right now. Maybe few of us realize that it is owned by Google. The great variety of content that we can find in the site may be one big reason for popularity of YouTube. How can we download clips from YouTube?
With the help of a YouTube downloader, users are able to download any video and play them later on from any offline computer or playing devices.
Follow this tutorial, you will find download clips from YouTube is quite simple.
Download Free YouTube Downloader


.Install Free YouTube Downloader on your computer, then launch it.

.Browse the video playback page with your browser. Choose a video to play. Please keep Free YouTube Downloader is running. A monitor message will prompt from the bottom right corner to ask you download found video file or not. Click "download", choose category for targeted file. Then the program will start to download YouTube videos.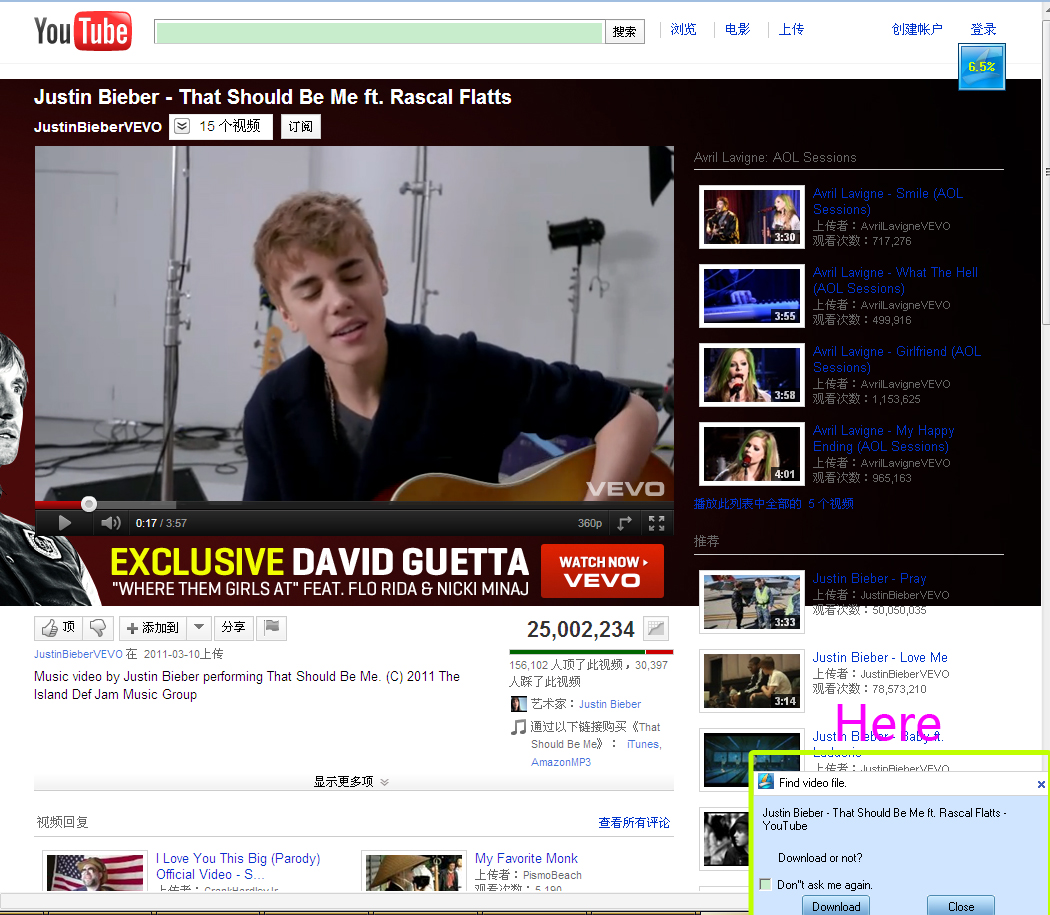 Please note that Free YouTube Downloader doesn't support downloading HD video whose size exceeds 852 x 480.

. Click "Video" tab to check the downloading information and carry out the flash video relevant actions.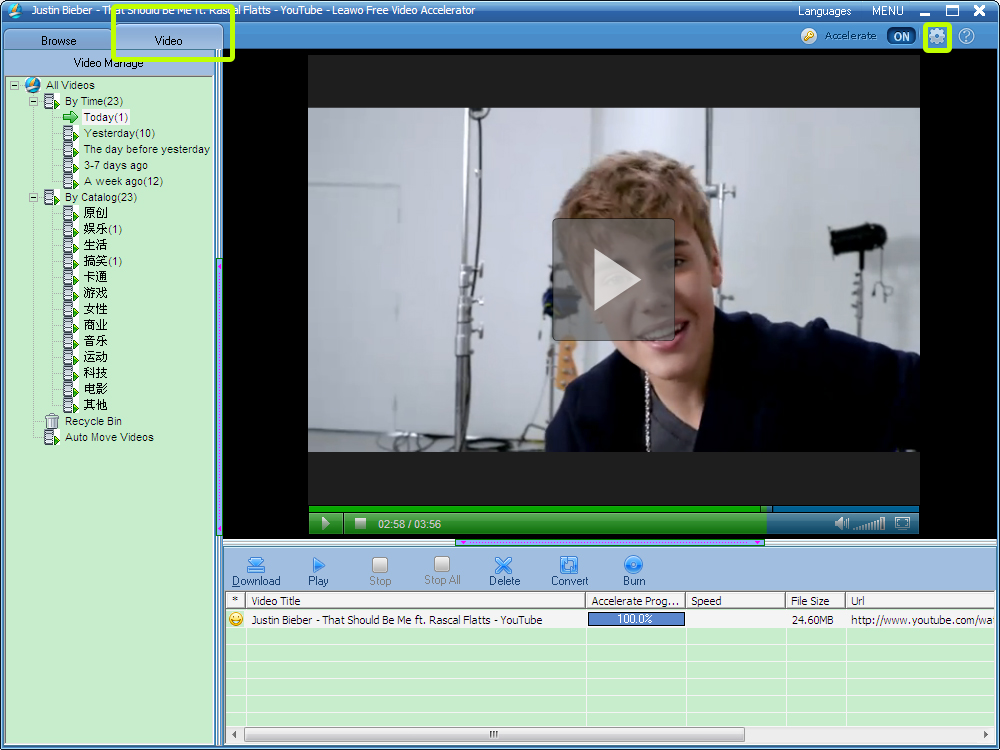 Click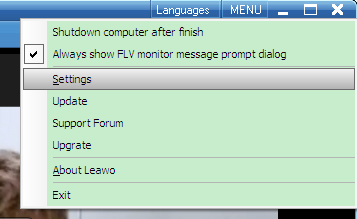 to activate "Setting" dialog box. Set the max task, retry count and interval time in "General".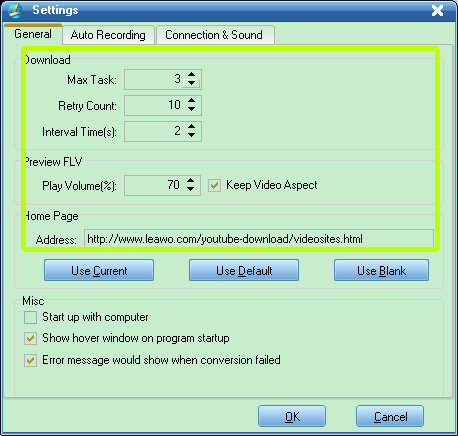 Set the file name and destination folder in "Auto Recording".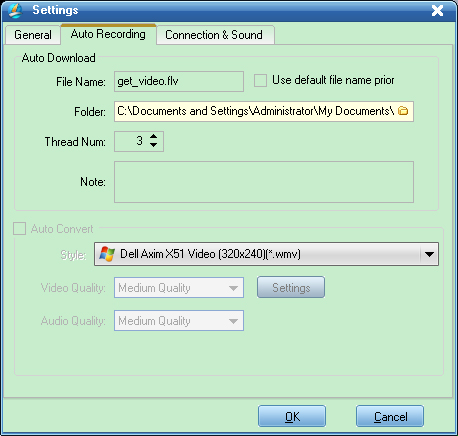 Click "Connection&Sound" tab to set other proxy like reminding sound.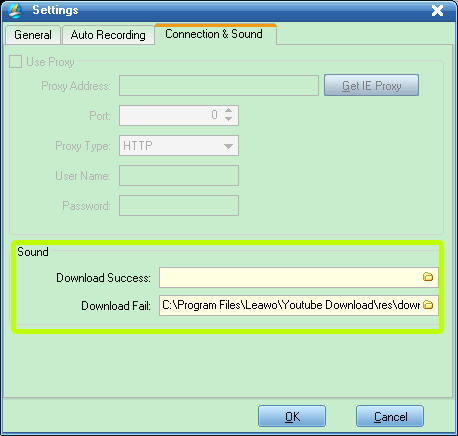 Tips: You can locate targeted YouTube video webpage with the built-in browser in Free YouTube Downloader: Copy in the target URL to address bar under "Browse". Or type in keywords in search bar to search video on YouTube, Google, MySpace, AOL, Yahoo and Mega Video.